Synchrotech is now taking pre-orders on the versatile Delock 61971 Thunderbolt to SATA 6Gbps HDD/SSD Drive Adaptor + AC Adapter. I can't wait. The device straddles the functionality of the two Seagate Thunderbolt to SATA adapters, with a good price point.
If you're like me with Macs that have Thunderbolt with no USB 3.0, the 61971 is the perfect solution for 7200RPM 3.5 inch drive backups, and running a MacBook Pro off an external SSD. The portability of the 61971 is great for 2.5" HDD/SSD on the road, but it's power supply makes it useful when in a fixed location for backups to spacious 3.5" HDD. Be sure to keep an eye on this space for a future review!
---
Just got mine today. Let the testing begin!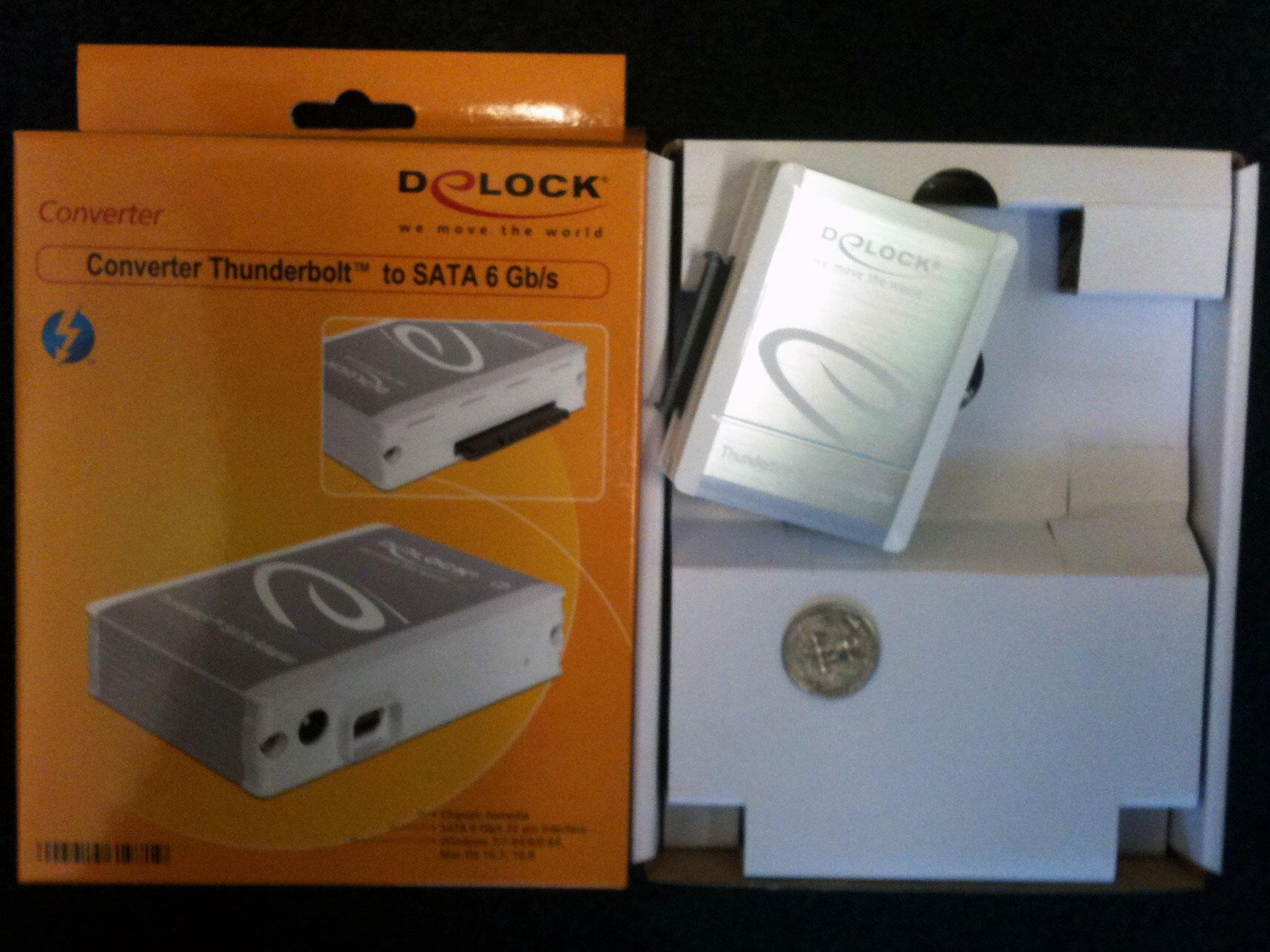 It's Time Machine compatible. The Delock Thunderbolt to SATA adapter making backups painless. Now I need some speedy 6Gbps drives and SSDs.!